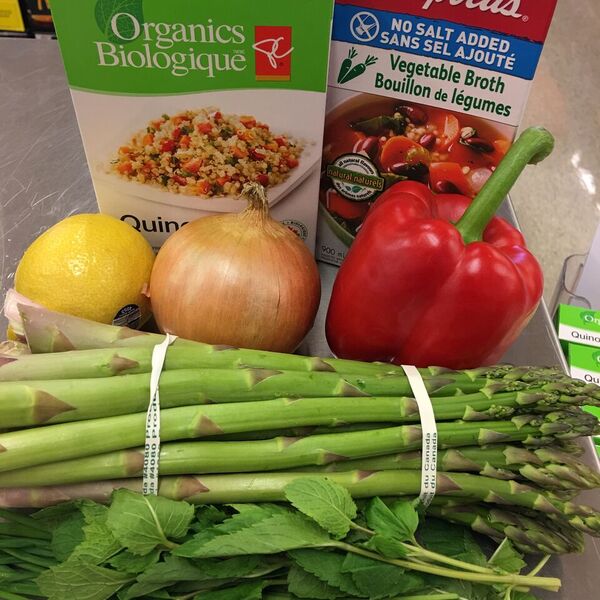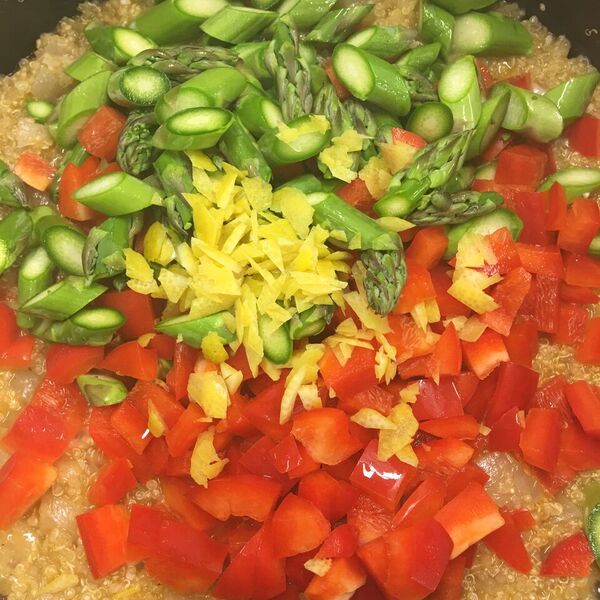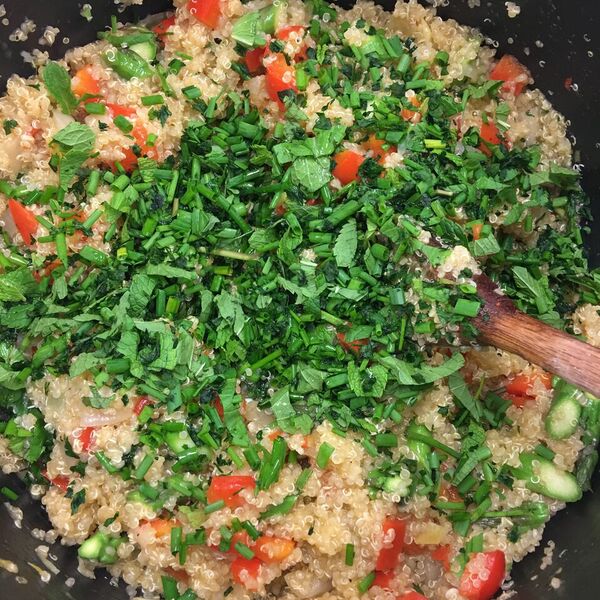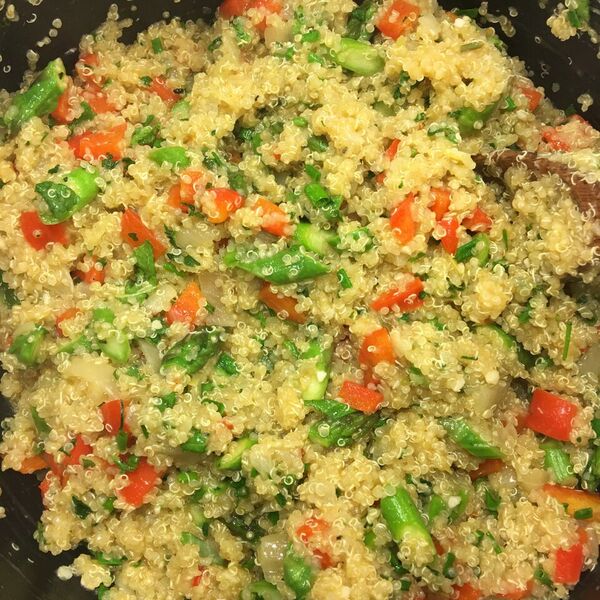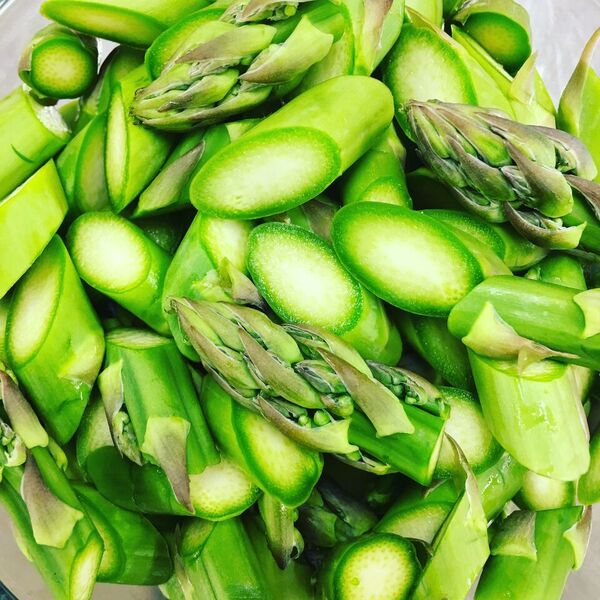 INGREDIENTS
2 tbsp. olive or canola oil
1 medium onion, finely chopped
2 tbsp. minced garlic (jarred is fine)
1 pkg (225g) quinoa
1/4 tsp. each salt and freshly ground pepper
3 1/2 cups vegetable or chicken broth, low sodium or no salt added
1 red pepper, chopped
8-10 stalks fresh Ontario asparagus
1/4 cup each chopped fresh chives, mint and parsley
Rind of one fresh lemon (finely grated)
Juice of one lemon
INSTRUCTIONS:
Heat oil in a large saucepan over medium heat; cook onion for 5 minutes, stirring occasionally, or until soft. Stir in garlic; cook until fragrant, about 30 seconds. Add quinoa, salt and pepper; cook, stirring, for 1 to 2 minutes.
Pour in broth; cover and increase heat to medium-high. Bring to a boil then reduce heat to medium. Simmer for 15 minutes, stirring occasionally, or until quinoa is fluffy cooked and soft. Stir in asparagus, red pepper, and lemon rind; cover and cook for 2-4 minutes or until asparagus is tender-crisp. Stir in chives, mint, parsley, and lemon juice. Serve immediately, garnishing with additional fresh herbs and lemon juice if desired.
For a printable pdf version of this recipe, please click here.
For more quick and simple (yet always nutritious and delicious) recipe ideas, like our Facebook page and follow us on Instagram!