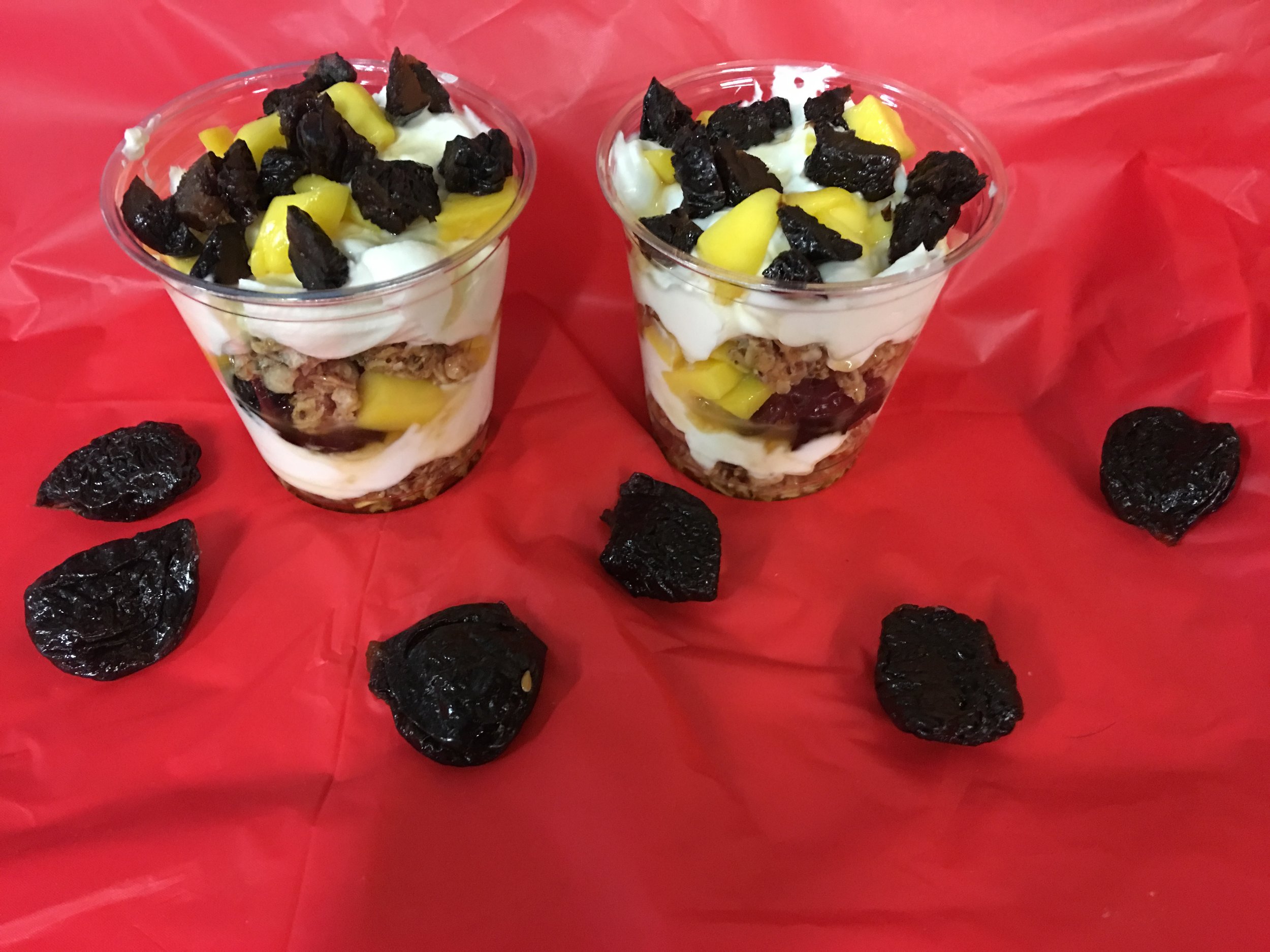 Makes 1 parfait.
Prunes (aka dried plums) are not only healthy for your gut, but also your bones and heart! Don't knock prunes until you've tried this parfait. You will be making it many times over! Make them in reusable jars for an on-the-go snack.
Ingredients
3 prunes, sliced or chopped
1/4 cup fresh mango, sliced or chopped
1/2 cup plain yogurt, 2-4% M.F.
1-2 tsp pure maple syrup
1/4 cup of your favourite granola
Instructions
In a clear glass or cup, create layers with the ingredients as follows:

Granola

Yogurt

Maple syrup

Prunes/mango

Repeat twice.

Enjoy as a quick-fix breakfast or snack.
Recipe adapted from California Dried Plums Board Anytime of the Day Parfait: https://www.californiadriedplums.org/recipes/any-time-of-day-parfait
Click here for a printable PDF version of this recipe.
FOR MORE QUICK AND SIMPLE (YET ALWAYS NUTRITIOUS AND DELICIOUS) RECIPE IDEAS, LIKE OUR FACEBOOK PAGE AND FOLLOW US ON INSTAGRAM!
Don't forget to join our Craving Healthy Habits online community for more crave-worthy recipes. Besides being a place to share and reflect about your healthy lifestyle journey, we also host contests and challenges to keep you motivated and having fun. We'd love to have you!