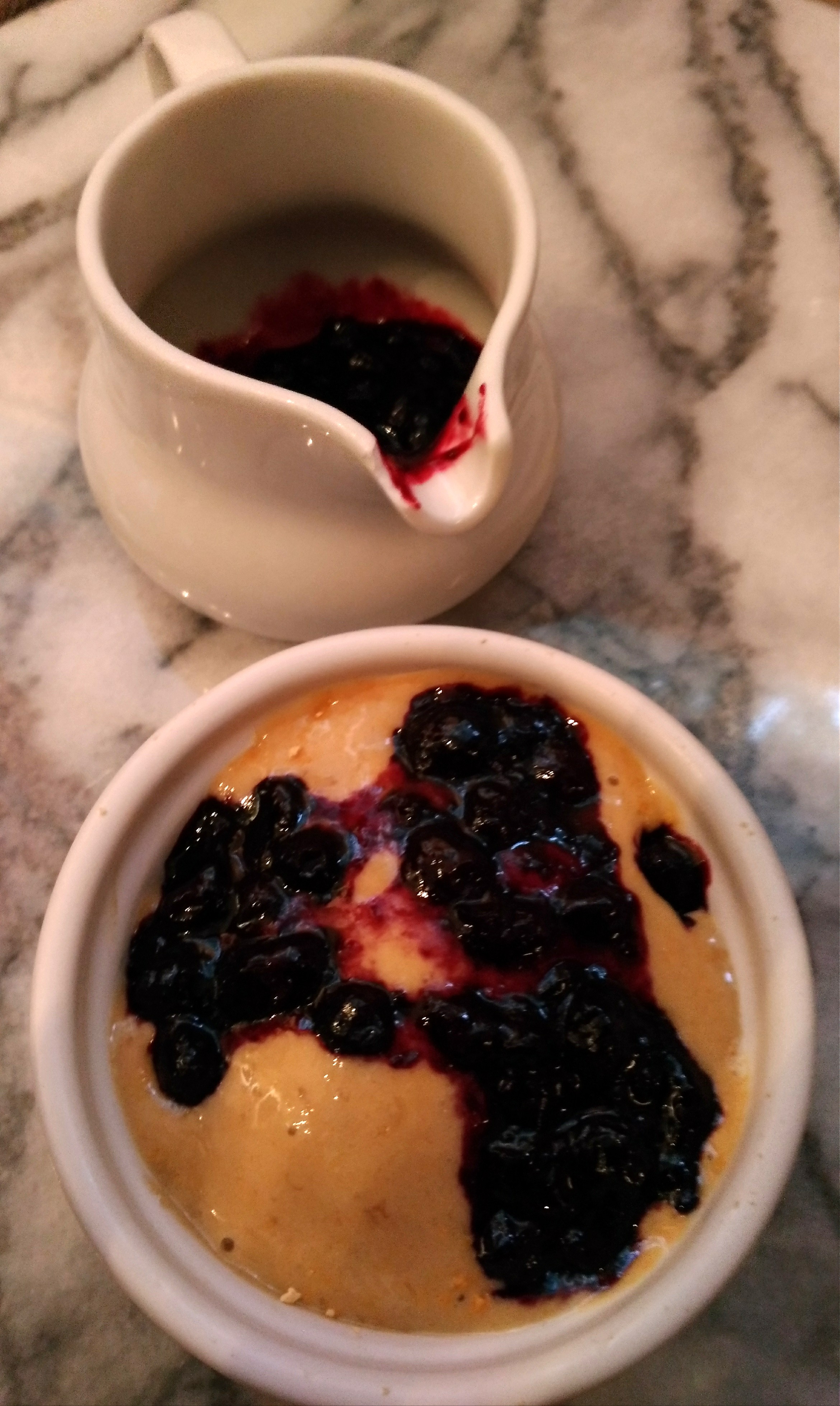 Our PB Nice Cream offers a source of protein and contains less added sugar and fat than ice cream with all the taste.
You'll be craving more in no time!
PB nice cream recipe makes 1/2 cup
Ingredients
For Nice Cream:
1 banana
3 tbsp pb or pb2
2 tbsp milk (optional)
For Blueberry Sauce:
1 cup blueberries
2 tbsp lemon juice
2 tsp sugar
Instructions
For the nice cream: in food processor pulse the banana until creamy. Add in pb2 and freeze for 5-10 minutes prior to eating. If food processor is weak/not strong add in milk to help process the banana.
For the sauce: In a saucepan over medium high heat cook all ingredients for 10 minutes - until reduced. Cool and serve over your peanut butter nice cream or over yogurt.
Tip - the yellower the banana the sweeter it will be. There will also be more of a banana flavour. Whatever you do don't use green bananas. Both the texture and flavour of the nice cream will be off.